Troubled Manchester City play maker Yaya Toure has announced his exit from the national team setup of Cote d'Ivoire.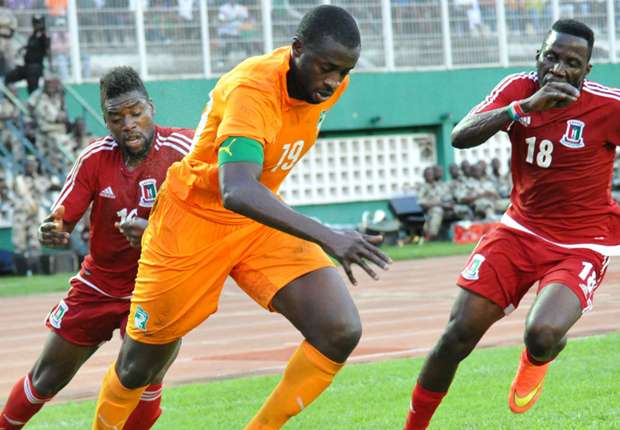 The four-time African Player of the Year award winner announced his retirement from international football this week. The 33-year old former Barcelona player featured over one hundred times for Ivory Coast until his exit.
"Writing this note was probably the most difficult match of my life. After 14 years at the highest level, I'm sure this is the right time for me! The fact that I am 33 now, the intensity of training and the multitude of games are not the reasons why I am making this decision," Yaya wrote.
After an underwhelming season last term, Yaya is on the sidelines since Pep Guardiola took over at the Etihad. There has been trading of words over Toure by the player's agent and the Spanish tactician. On African level, despite Ivory Coast having a packed team of established superstars like former Chelsea striker Didier Drogba, ex-Gunner Gervinho, former Liverpool defender Kolo Toure, former Arsenal player Eboue and others, it was in 2015 that they won their first African Cup of Nations title. Toure acknowledge this to be his precious memory in an Ivorian shirt.

Toure made his debut for his country in 2004. He was made the captain after Didier Drogba retired from international football after the 2014 World Cup. He won part of the 2009 UEFA Champions League-winning squad for Barcelona. He moved to England, and has built an enviable reputation ever since.
"I would like to say solemnly that I am stopping!" Toure wrote, dropping the bombshell. "With the Elephants, it was even more special. I learned to win for my country. That's why I will always retain the pride in having achieved four African Golden Balls for the Ivory Coast," Toure added.