Chelsea legend Marcel Desailly believes his former side can cope without the services of Eden Hazard in the future just like they did after the departure of fan favourite Didier Drogba. The Belgium international has been heavily tipped to join Real Madrid in the summer with his father having previously revealed that they are waiting on the interest from the European champions.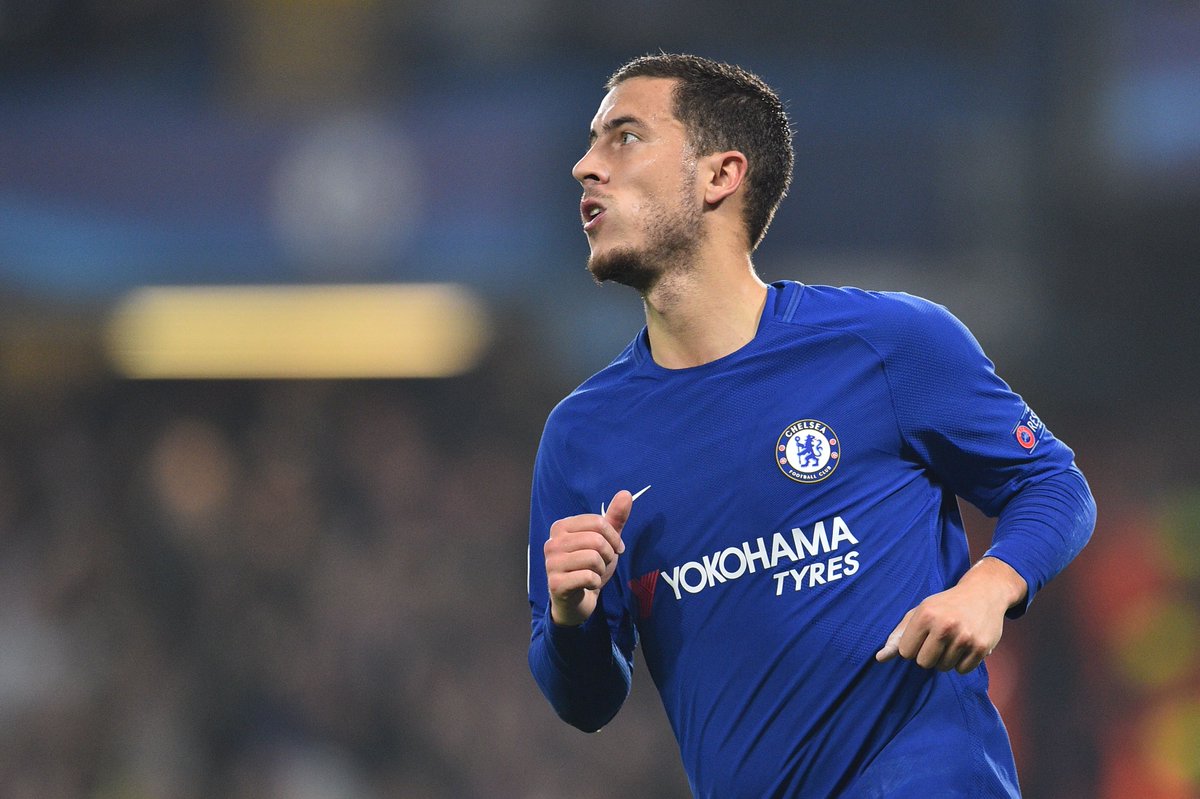 Speaking to Goal.com, Desailly was unperturbed over the current speculation, and feels the Blues can bring in a suitable replacement for Hazard, if need be in the future, he said: "We are still in the season, no player is more important than the club. Even when Drogba left, one of the great players, the spirit of the club continued. They continued to win. We will be sad if Hazard has to go but I am sure that Roman Abramovich is still passionate about the club. He will bring in another player that can allow the club to be at the same level again."

Hazard is currently contracted to the Blues until the summer of 2020, but this does not seem a stumbling block for Los Blancos, who are desperate to make a galactico signing after Barcelona recruited Philippe Coutinho from Liverpool earlier this month.
Real Madrid have remained relatively calm in the transfer market amidst the storm, and there is likely to be a strong reaction in the summer, where the club offload a couple of experienced players to facilitate the arrival of fresh faces.
Hazard has remained mum over his contract situation over the past few months, and he has today suggested that he could extend his contract, once compatriot Thibaut Courtois does the same with the west London giants. Courtois, who is also a transfer target for Los Blancos, is under contract with Chelsea until the end of next season.