Liverpool attacker Mohamed Salah has revealed that former teammate Didier Drogba urged him to break the Premier League record for the most goals by an African player. The Chelsea favourite had notched 29 goals during the 2009/10 league season but the feat was eventually surpassed by Salah, who scored 32 times on his way to winning the Golden Boot.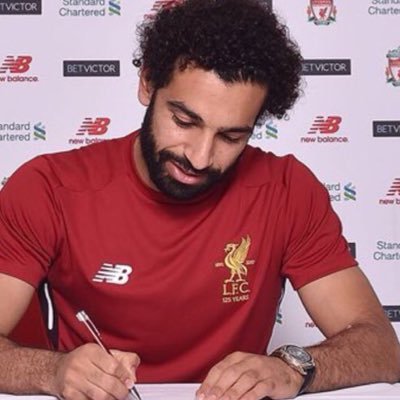 Speaking to reporters, Salah admitted that Drogba advised him to break the feat which he did with flying colours, he said: "When I reached 20 goals, I spoke with Didier Drogba. He told me: 'Please, break the record!' to which I responded laughing: 'No worries, I will!' And I managed [it]. So I thought to myself, I have quite a few games to play before the end of the season, I can break the all-time record! It's a great source of joy for me."
Salah eventually ended the season with 43 goals across all competitions but his efforts could not guide the Reds to silverware success. The Merseyside giants did exceptionally well to reach the final of the Champions League but they were eventually beaten 3-1 by holders Real Madrid after Salah bowed out of the game early with a shoulder injury.
The Egyptian has since been recuperating from the problem but according to reports, he should return in time for the country's World Cup opener against Uruguay. Egypt manager Hector Cuper has confirmed that Salah is almost 100 per cent to start against the South American outfit but it is yet to be seen whether he can produce a strong performance, considering he has spent a considerable time off the playing field.
World Cup hosts Russia kick-started the tournament with a convincing 5-0 win over Saudi Arabia and Egypt will be aiming to do the same with Uruguay, although they face a much difficult challenge with the likes of Luis Suarez and Edinson Cavani leading the opposition ranks.